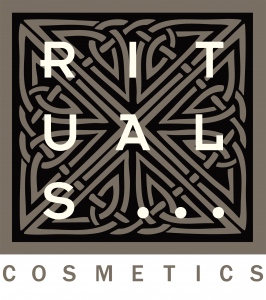 Brand Communication Manager Germany (m/f/d)
PURPOSE OF THE JOB
The Brand Communication Manager Germany develops and executes Rituals marketing & communication campaigns across the media mix to maximise sales in line with the brand values and objectives. You'll be responsible for building media, pr & influencer relations and implementing local media & pr activities to build the brand.
OUR RITUALS
"We're not here to sell you beauty; we are here to make you feel good." Raymond Cloosterman, CEO of Rituals.
It is our passion to transform daily routines into meaningful moments and to remind you to enjoy them.
Our goal is to become the world's number one luxury brand in the cosmetics sector. We are looking for passionate, energetic and ambitious people who want to achieve this goal with us. This seems to be at first in contradiction to our principle of deceleration, but in our company the creation of significant moments and the willingness to perform such as Yin and Yang complement each other.
Our employees are our most important brand ambassadors.
THE COMPANY
Rituals Cosmetics is the world's first brand to combine Home & Body cosmetics in a line of soothing body and face creams, eau de parfum, tea, scented candles and precious mineral make-up. Inspired by authentic eastern rituals, Rituals Cosmetics pays special attention to everyday routines - and transforms them into meaningful rituals. The first Rituals Shop opened in Amsterdam in 2000. Since then, the company has opened offices all over the world, including London, Madrid, Antwerp, Lisbon, Berlin, Stockholm, Sydney and New York. The cosmetics brand now operates more than 450 shops, 1,450 shop-in-shops and 4 urban spas in 27 countries around the world. In addition, Rituals Cosmetics enjoys rapid growth in the travel industry, with the sale of products to 120 luxury cruise ships, various major airports, 10 different airlines and numerous hotels.
---
YOUR ACCOUNTABILITIES
Responsible to build up Rituals brand awareness and consideration by implementing the right media mix for our key campaigns. You define the local brand communication strategy in cooperation with the international brand communication and local marketing team. You are the media and communication expert for the brand and key contact person for pr and media stakeholders with a in-depth understanding for the german market.
REQUIREMENTS
Minimum 5 years of relevant experience in media management and pr activities
At least a Bachelor's degree in Marketing or Communication
Digital thinking is key
Strong communication skills (in writing and speaking)
Thinking outside the box: being able to translate and effectively communicate adaptions to CHO counterparts
Extremely driven, attention to details, social animal, team oriented and strong sense of accountability.
You are keen to be the best in class within your profession. You are flexible, you enjoy making things better every day and you value authenticity and teamwork.
WHAT DO WE HAVE TO OFFER?
Rituals offers you a position in an ambitious and international working environment of a fast growing company. In addition to a salary in line with the market, we offer you the opportunity to use your talents and develop yourself further.
---
INTERESTED?
Qualifications are very important to us when selecting the right candidate. If you are interested in this position and your profile matches the profile we are seeking, we're looking forward to your application!
Person to contact: Mario Lappstuch | 015117167072
veröffentlicht:
läuft aus am