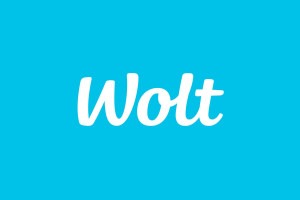 Communications Specialist (f/m/d)
Wolt has grown quickly. Just about two years ago, we operated in 4 countries and 10 cities in the Nordics – fast forward to today and we help restaurants and courier partners earn, and our customers discover and get great food in 23 countries and over 180 cities across EMEA.  We launched in Germany in August 2020, and we currently operate in 5 cities and plan to continue to expand and grow. 
Wolt is made by 3300 dedicated people, ten of which handle our comms and PR at our HQ in Finland. Their team is now looking for a Communications Specialist to join the fun and challenging space of communications and PR, specifically focused on Germany. The current team helps all of our 23 countries handle their public relations (be it in times of crisis, or the process of hiring an agency), as well as looks after Wolt's reputation, and leads all sorts of proactive communications efforts across multiple areas of business. As the Communications Specialist for Germany, you will help execute communications and PR in the country, and play an important role in both the German and central teams. As the business is growing, we need more muscle to join our forces in Germany.
---
What we'd like to see from you:
Our communications team is looking for a stellar individual – someone who is experienced in strategic communications, public and media relations, crisis communications and project management. You might have an extensive agency or reporter background, or you've worked with communications at an international company. You love to write (especially) in German, and can also communicate fluently in English.
The Communications Specialist will be part of the Communications team in Helsinki, but can be located in Berlin, Munich or Cologne. This person works closely with the Team Lead PR & Communications Germany and the management team in Germany. This role plays a central part in developing Wolt's mindshare in the media and the eye of the public. We're looking for someone who loves to think strategically, and also execute with precision. We want a critical thinker, who likes to help others and can think on their feet, as we move quickly. 
 What type of responsibilities to expect: 
Contribute and work alongside an existing communications plan and help execute proactive communications efforts on both owned and earned (corporate) channels in Germany. 
Handle in-bound media requests in Germany. Think of PR hooks for Consumer and Corporate Press. 
Support with the coordination of the information flow across our organisation.
Support  in crisis situations in Germany, and other countries, when needed. 
Develop great written materials (e.g. press releases, blog posts, Q&A's, social media posts and more) for internal and external use. 
Build and maintain strong relationships with key media contacts in Germany. 
Our humble expectations
Extensive experience in communications and PR at an agency,  company or a media outlet.
Fluent in German and English, with stellar writing skills. 
Background in technology or delivery platforms is a plus.
Great organizational skills, able to handle 10+ work streams at the same time. 
Ability to occasionally travel abroad.
---
What we offer you:
Apart from a competitive salary, we offer you stock options. This way, you can have a piece of the pie as we continue to grow. And yes, we have a really nice office, snacks and good benefits. 
Of course we would say this, but it's worth stating that Wolt is a great place to work. We have a warm vibe and fun colleagues. We help each other grow.
Next steps
If you are excited about working in a high-growth environment, taking ownership, and being part of an extremely ambitious team, then click below to apply and get the conversation going!

Along with a competitive salary and benefits, you will also be eligible for our stock option plan.

If you have any further questions about the position, you can turn to:

Victoria - Talent Acquisition Partner - ta-hq@wolt.com
Please note that we do not accept applications sent by mail. You should submit your application through our careers website!
veröffentlicht:
läuft aus am