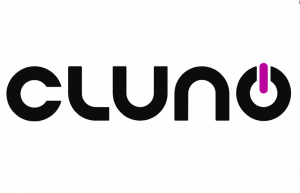 Content & Social Media Manager (m/f/d) Germany
Our innovative car subscription removes the boundaries between buying, leasing and financing a car. With more than 5 million potential customers in Germany, we meet the zeitgeist of a mass market, give our customers the freedom of owning a car with the flexibility they want, coupled with the convenience and simplicity of an online shopping experience and total peace-of-mind cost control.
 We are a Grown-up (= adult startup) with proven processes, established partners (car manufacturers, car dealers, banks, service providers) and a team of experts, high performers and strong leaders. In February 2021, we reached another milestone: Cluno is now part of Cazoo (cazoo.co.uk), one of the fastest-growing digital companies and leading online car retailers in Europe and the UK. As the European headquarters, we will be responsible for Cazoo's expansion in Europe from Munich, greatly widening our product offering and driving the digital transformation of car buying across Europe.
---
What you offer:
Strong professional experience (at least 3 years) in building high levels of customer engagement across paid, owned and earned media and the ability to produce category-leading, best in class social media content
Broad understanding of brand story-telling and excellent editorial and brand copywriting skills
Extremely strong attention to detail
Previous experience in eCommerce and B2C brand and marketing teams is a big bonus
Great appetite for learning and self-improvement
Automotive experience not essential
Excellent German and English language skills
What sets Cluno apart:
Interesting and ever-changing tasks that let you and Cluno grow.
The foundation of a Grown-up - we have achieved a lot in the last 3 years, upon which you can build your own work.
Working in a strong team with experienced colleagues from 20 different nations
Centrally-located office in Munich, in the trendy Werksviertel/Ostbahnhof district with a great roof terrace (alpine view)
MVV (train) ticket subsidy
Prepaid Mastercard with monthly credit freely available
Employee discount for our Cluno Auto subscription
You are a good fit for Cluno when:
Teamwork is a source of inspiration, creates better results and connects you with your colleagues.
You constantly learn and further educate yourself professionally and privately, generate new ideas and like to actively try them out.
A dynamic environment with a grown-up mentality means a lot
To you, the big picture is as important as the details
Transparency for you means proactively communicating, providing insight and context, and keeping others informed
---
Cluno GmbH
Talent Acquisition
Rosenheimer Straße 143c
81671 München
jobs@cluno.com
http://www.cluno.com
veröffentlicht:
läuft aus am