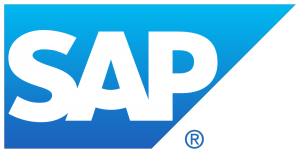 Digital Communication Manager / Solution & Product Mkt. Manager for Digital Customer Experience
SAP started in 1972 as a team of five colleagues with a desire to do something new. Together, they changed enterprise software and reinvented how business was done. Today, as a market leader in enterprise application software, we remain true to our roots. That's why we engineer solutions to fuel innovation, foster equality and spread opportunity for our employees and customers across borders and cultures.
SAP values the entrepreneurial spirit, fostering creativity and building lasting relationships with our employees. We know that a diverse and inclusive workforce keeps us competitive and provides opportunities for all. We believe that together we can transform industries, grow economics, lift up societies and sustain our environment. Because it's the best-run businesses that make the world run better and improve people's lives.
---
PURPOSE AND OBJECTIVES
Technology & Innovation (T&I) is responsible for SAP's overall platform and technology development such as SAP Cloud Platform and SAP HANA. In addition, T&I drives the incubation and adoption of intelligent technologies like Analytics, SAP Leonardo Machine Learning and IoT across SAP's product portfolio. The T&I board area is also in charge of SAP's global innovation agenda and builds new business model- and market driven innovations to help customers realize the most business value.
The Digital Customer Experience team will be responsible for driving awareness and adoption for an SAP product, enabling users to be successful in the product through digital content.
The Digital communications manager will work closely with product experts, customer success managers, product marketing managers and product managers. We are looking for a self-motivated and talented Communications Manager to lead our communications team. In this position, you will be in charge of producing high-quality content that engages customers and builds brand recognition.
EXPECTATIONS AND TASKS
Plan and manage the design, content, and production of thought leadership and learning materials
Help create the communication (web, email, webinar etc.) strategy
Maintain the editorial calendar for both learning and thought leadership content
Work closely with the marketing organization to ensure the successful promotion of all content
Create strategies that build customer loyalty programs, brand recognition and customer satisfaction
Write copy for all initiatives, including marketing, and internal communications
Responsible for the maintenance and updates of the web property
Other duties as assigned
EDUCATION AND QUALIFICATIONS / SKILLS AND COMPETENCIES
Proven work experience as a Content writer/editor, Course writer, or similar role
Proven experience in leading teams
A minimum of 3 years' experience in a similar role
Excellent writing and editing skills in English
Proven experience creating targeted content is advantageous
Strong knowledge of communication practices and techniques
Outstanding English written and verbal communication skills
Must be able to multitask and work well under pressure
Excellent organizational and leadership abilities
Demonstrated ability to use social media channels effectively to deliver/ promote content
WHAT YOU GET FROM US
Success is what you make it. At SAP, we help you make it your own.
---
A career at SAP can open many doors for you. If you're searching for a company that's dedicated to your ideas and individual growth, recognizes you for your unique contributions, fills you with a strong sense of purpose, and provides a fun, flexible and inclusive work environment – apply now.
veröffentlicht:
läuft aus am