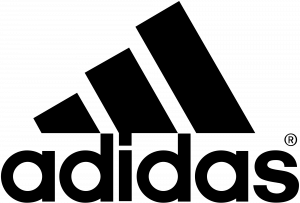 Director PR & Social Media BU Originals & Style (m/f/d)
The Global Director PR & Social Media has a full, holistic overview over the long-term PR & Social Media strategy for the BU. This includes leading all BU campaign activations and ensuring a fully integrated approach towards all PR & Social Media activities, from brief to execution. The successful candidate should be a true thought leader in the industry, with experience of leading impactful global activations and / or operating within a complex market set-up.
---
KEY ACCOUNTABILITIES
Lead the overall integrated PR & Social Media strategy for the business unit, including content, activation concepts and storytelling framework. Be future thinking and setup the overall strategy for PR & Social over the coming seasons and years.
Oversee and connect to all global and local PR activities, bringing strategic vision and creativity to everything you do. Continually push the boundaries of both disciplines with an open source approach in order to drive positive perception of the BU and adidas brand as a whole.
Work closely with Brand Marketing (Communications, Digital and Retail) and Product teams to deliver results-oriented strategies and programs that increase consumer and trade awareness of adidas brand messaging, campaigns, products, technologies, innovations and events.
Represent the global voice and category champion to all global PR and community managers - oversee the overall business unit voice and PR & social publishing calendar.
Lead regional and market stakeholders to ensure alignment of the global strategies on a local level and closely involving the global newsroom network.
Work with global newsroom network to ensure speedy and impactful delivery of campaigns and relevant tools in order to drive engagement, excitement and advocacy for the category.
In partnership with the Digital Analytics team, oversee the establishment of relevant KPIS and metrics to map the impact of PR & social media activities and amend strategies based on learnings and patterns.
KNOWLEDGE, CAPABILITIES AND EXPERIENCE
Excellent interpersonal/communication skills and managerial level of strategic thinking.
Senior experience in global marketing campaign development and execution.
Managerial ability to manage and / or collaborate with internal and external cross-functional groups: product marketing, communications, social, digital and retail.
Deep rooted understanding of youth marketing, consumer messaging and brand reputation.
Strong affinity with cross-channel PR and social media strategy, cross-channel communications, storytelling, visual communications.
Deep understanding of and passion for the sports and fashion/entertainment industry.
Excellent written and verbal, presentation and organizational skills
   QUALIFICATIONS
Degree in Marketing, Communications, PR or a related field. Master Degree / MBA a plus. 8+ years' industry and / or relevant work experience. Fluent written and spoken English language skills.
---
veröffentlicht:
läuft aus am