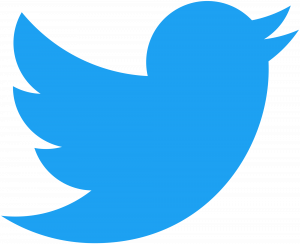 Head of Communications Twitter Germany
We are currently seeking a PR expert to help manage public communications for Twitter in Germany. The ideal candidate will have strong relationships with german media and the ability to create and implement strategic PR plans that support Twitter's business objectives. This role requires the ability to explain the dimensions of Twitter's product strengths and strategic vision to the media as well as telling amazing stories around the value of Twitter for brands and advertisers. Our ideal candidate will be creative, hard-working, proactive and have a love of consumer technology and Twitter.
This role will be based in Hamburg. The ability to travel (within Germany and across Europe) is essential.
---
What you'll do:
Develop a proactive communications strategy
Support the business by communicating the value of Twitter in Germany by creating outstanding B2B campaigns
Implement programs and campaigns, in conjunction with PR agencies and partners, that help drive user growth and engagement
Work with the technology media to highlight product announcements and explain new features
Manage incoming media inquiries and develop close relationships with key reporters / publications
Develop and write communication plans, blog posts, statements, and Tweets
Identify relevant speaking opportunities, manage incoming requests, and train and support speakers at public events
Collaborate closely with the EMEA communications lead in Dublin, the communications team in San Francisco, and other country communications teams to ensure that local initiatives are consistent with the global strategy
Manage local PR agencies
Who you are:
Minimum of seven years experience in a combination of B2B PR and consumer communications
Experience in leading B2B campaigns, ideally at both a PR agency and in-house
Hands-on experience with consumer technology and/or media company
Strong writing, editing and messaging skills
Strong skills in collaboration, project management and strategic planning
Existing relationships with german media. Ability to thrive in a fast-paced environment
Flexible, amiable, a good colleague and collaborator
Strong organizational and project management skills
Communication skills that make working with remote colleagues efficient and effective
Ability to work independently and proactively to develop / execute on programs and achieve measurable results
Fluency in German and English. (Additional language skills would be desirable)
---
Application
By applying you expressly make the following representations and warranties and give your consents as described below:
Twitter, Inc. collects your personal data for the purposes of managing Twitter, Inc.'s recruitment related activities as well as for organizational planning purposes globally. Consequently, Twitter, Inc. may use your personal data in relation to the evaluation and selection of applicants including for example setting up and conducting interviews and tests, evaluating and assessing the results thereto and as is otherwise needed in the recruitment processes including the final recruitment. 
Twitter, Inc. does not disclose your personal data to unauthorized third parties. However, as a global corporation consisting of multiple affiliated companies in various countries, Twitter, Inc. has international sites and Twitter, Inc. uses resources located throughout the world. Twitter, Inc. may from time to time also use third parties to act on Twitter, Inc.'s behalf. You agree to the fact that to the extent necessary your personal data may be transferred and/or disclosed to any company within Twitter, Inc. group of companies as well as to third parties acting on Twitter, Inc.'s behalf, including also transfers to servers and databases outside the country where you provided Twitter, Inc. with your personal data. Such transfers may include for example transfers and/or disclosures outside the European Economic Area and in the United States of America.
veröffentlicht:
läuft aus am