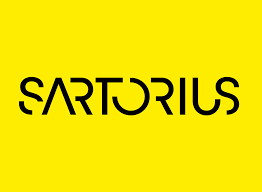 Sartorius Corporate Administration GmbH
Head of External Communications (m|w|d)
Über Sartorius
Sartorius ist als international führender Partner der Life-Science-Forschung und der biopharmazeutischen Industrie im MDAX und TecDAX gelistet. Im Geschäftsjahr 2020 erzielte das Unternehmen einen Umsatz von 2,34 Mrd. € und wuchs damit um rund 30 %. Zum Jahresende 2020 waren nahezu 11.000 Mitarbeiter an den rund 60 Produktions- und Vertriebsstandorten des Konzerns für Kunden rund um den Globus tätig. Wir suchen Mitarbeiter|innen, die gerne ihre Fähigkeiten unter Beweis stellen, mit Fachwissen überzeugen und in einer schnell wachsenden, innovativen Umgebung erfolgreich sind.
---
What you will accomplish together with us
We are looking for a Head of External Communications (m|w|d) for the Corporate Communications department within Sartorius Corporate Administration GmbH at our Group headquarters in Göttingen. In this global role, you will further develop the company's external presence in Germany and internationally and actively address industry-relevant and social issues.
Take overall responsibility for all external corporate communications and manage an 8-person PR team
Develop our external corporate presence further - nationally and internationally - and ensure consistent communication
Take responsibility for conceptualizing and implementing all communications activities (focus on digital channels; increase media presence)
Actively address social and industry-relevant topics
Provide communication assets for top management, e.g. presentations, videos, speeches, language regulations, etc.
In addition, connect with internal functions such as marketing communications, brand, finance, legal, and human resources
What will convice us
Master's degree in communications, journalism, business administration or related fields
Several years of experience and management responsibility in the external communications department of stock-listed, international companies or specialized agencies; experience in the life science industry is an advantage
Strong affinity for financial communications, good knowledge and confident handling of the respective rules and regulations
Motivating leader with change management skills
Strategic and conceptual strength, implementation and result-orientation
Excellent rhetorical skills, very good copywriting skills, fluent in German and English
Good network to relevant media
Identification with our values: Sustainability, openness, enjoyment
What we offer
Our ambition is to simplify progress in life science research and the biopharmaceutical industry to help translate scientific findings into new therapeutics faster and more efficiently. So that more people can obtain access to better medicine. Nearly 11,000 employees at more than 60 production and sales locations worldwide are committed to this vision. And together, we have grown strongly over the past years. Do you also want to contribute to our vision? Grow with us and benefit from working with a Global Player that has kept its familiar atmosphere:
Opportunity for international career development: a global network offering seminars and training sessions, expert and manager career paths
Open and highly collaborative culture: mutual support within teams and working as equals, team spirit and international collaboration
Work-life balance: Working from home at many sites
Intelligent working environment: working in smart buildings with the latest technology and equipment
Ambitious goals: Sartorius plans to double its sales revenue approximately every five years and expects to grow its global team to approximately 15,000 people in 2025.
---
We look forward to receiving your application.
veröffentlicht:
läuft aus am