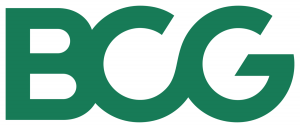 Internal Communications Coordinator
WHO WE ARE
Boston Consulting Group partners with leaders in business and society to tackle their most important challenges and capture their greatest opportunities. BCG was the pioneer in business strategy when it was founded in 1963.

To succeed, organizations must blend digital and human capabilities. BCG's diverse, global teams bring deep industry and functional expertise and a range of perspectives to spark change through leading-edge management consulting as well as data science, technology and design, digital ventures, and business purpose. We work in a uniquely collaborative model across the firm and throughout all levels of the client organization to deliver results that help our clients thrive.

Become part of our dynamic corporate culture and actively contribute your ideas to our innovative working environment! Next to a performance-based compensation model, we offer you exciting opportunities for further training and attractive fringe and social benefits.

The Marketing and Communications function is part of the Business Services Team (BST) and comprises different topic areas, including media relations, events, digital marketing, and digital communications. Marketing and Communications is instrumental in shaping BCG's image as a worldwide thought leader among our clients, employees, alumni, and applicants, as well as the media public. BCG relies on its expertise to bring its knowledge and studies to the relevant channels. Another focus is continuously developing BCG's communications and marketing strategy.
---
WHAT YOU'LL DO
As a communicative and dedicated
Internal Communications Coordinator
you are part of the Positioning & Culture team. Along with the other members of this team, you'll shape how BCG presents itself both internally and externally—to its employees, alumni, and clients, as well as to the press and the general public.
Besides writing talks and preparing presentations, such as for our Managing Director Germany and Austria—whether for internal events or selected external appearances—you will develop, plan, and organize various communications formats. You'll coordinate internal communications processes by composing precise but creative copy, while also being in charge of editorial program design for our in-house television channel "BCG Broadcast" in BCG Germany and Austria, for which you will plan, conceptualize, and realize film productions. In addition, you'll advise committees, departments, and offices in Germany and Austria in designing and implementing communications measures. You'll be responsible for compiling and preparing creative, targeted content for various communications formats (e.g., mailings, screens, and internal events) on a day-to-day basis. Last but not least, you'll work to continuously improve our internal communications strategy.
YOU'RE GOOD AT
You're a proficient writer with excellent style and are able to describe complex business topics for specific target groups in a way they understand and enjoy.
Thanks to your strong communication skills, networking is a matter of course for you, and you know how to achieve goals together with your team members and various internal departments.
You're quick to pick up on things and always willing to familiarize yourself with new topics. All the while, you develop great ideas to advance your team—for you, good just isn't good enough!
You see yourself as an organizational and improvisational talent, and keep a cool head even in stressful situations.
YOU BRING (EXPERIENCE & QUALIFICATIONS)
You have a university degree, ideally in economics, social sciences or communications.
You have professional experience in the field of communications, preferably from work at a consulting firm, communications agency, or editorial office.
You've had the opportunity to gain experience with moving image and video formats: You know what a good storyboard looks like and have experience coordinating agencies.
Your written and spoken German and English is excellent.
YOU'LL WORK WITH
You'll be part of a five-member team and work together closely with your Marketing and Communications colleagues in Düsseldorf, Munich, and Vienna. Your team members, who have highly diverse profiles, complement one another perfectly in taking BCG Positioning & Culture to new levels. Your manager will assist you in familiarizing yourself with the company and developing professionally, and you will also be able to draw upon the experience of your other coworkers.
---
APPLICATION PROCEDURE
Do you want to enrich our team with your commitment? Then we look forward to receiving your complete application, stating your salary expectations and your desired starting date.

Your contact person is Christina Hauck, The Boston Consulting Group GmbH.
You can find further information about your entry at bcg.com/careers.
EQUAL OPPORTUNITY
The Boston Consulting Group is an Equal Opportunity Employer. All qualified applicants will receive consideration for employment without regard to race, colour, age, religion, sex, sexual orientation, gender identity / expression, national origin, disability, protected veteran status, or any other characteristic protected under federal, state or local law.
veröffentlicht:
läuft aus am