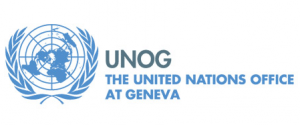 Internal Communications Officer
The Internal Communications Officer will be based in the Office of the Director of Administration, UNOG, Geneva, and will report to the Coordination Officer.
Responsibilities
The Internal Communications Officer will be responsible for the following duties:
Coordinates and manages all internal communications efforts of UNOG:

In cooperation with the Office of the Director-General, Division level Directors and Unit Chiefs, develops the internal communication strategy aimed at promoting awareness and understanding of the priorities of UNOG;
Delivers the internal communications plan including a rolling 3 month communications calendar and use to monitor delivery;
Produces, develops and reviews information products, such as Broadcast messages, iSeek articles, brochures, booklets, audio-visual presentations, backgrounders, etc. This includes drafting, research, obtaining clearances, liaising with other offices regarding design, printing and other production elements;
Provides internal communications expertise, supports and advises the Director, Division of Administration and the Senior Management Team on cross-UNOG initiatives such as #NewWork and other internal management reform areas;
Ensures Strategic Heritage Plan communication activity is integrated into the UNOG communications priorities;
Oversees the strategic development and continuous improvement of the internal communications channels – in particular, leads the improvement of the Geneva page on iSeek and oversees changes to the UNOG Broadcast system.

Facilitates communication and information-sharing with other UN Secretariat locations:

Serves as UNOG internal communication focal point on relevant fora, such as the iSeek Focal Point Group;
Actively shares relevant information with focal points of other UN Secretariat locations.
Competencies
Professionalism: Ability to draft in concise and clear manner, to post on iSeek, and to work with web-based media. Shows pride in work and in achievements. Demonstrates professional competence and mastery of subject matter. Is conscientious and efficient in meeting commitments, observing deadlines and achieving results. Is motivated by professional rather than personal concerns. Shows persistence when faced with difficult problems or challenges; remains calm in stressful situations. Takes responsibility for incorporating gender perspectives and ensuring the equal participation of women and men in all areas of work.
Communication: Speaks and writes clearly and effectively. Listens to others, correctly interprets messages from others and responds appropriately. Asks questions to clarify, and exhibits interest in having two-way communication. Tailors language, tone, style and format to match the audience. Demonstrates openness in sharing information and keeping people informed.
Planning and organizing: Develops clear goals that are consistent with agreed strategies. Identifies priority activities and assignments; adjusts priorities as required. Allocates appropriate amount of time and resources for completing work. Foresees risks and allows for contingencies when planning. Monitors and adjusts plans and actions as necessary. Uses time efficiently.
Education
Advanced university degree (Master's degree or equivalent degree) in communications, journalism, information management, marketing, public administration or related area. A first-level university degree in combination with two additional years of qualifying work experience may be accepted in lieu of the advanced university degree.
Work Experience
A minimum of five years of progressively responsible experience in communications, journalism, information management, marketing, public administration or related area is required. Experience in working with digital communication tools and web-based media is required. Experience with internal communications is desirable. Experience in project management is desirable.
Languages
English and French are the working languages of the United Nations Secretariat. For the position advertised, fluency in English and knowledge of French are required. Knowledge of another official United Nations language is desirable.
---
veröffentlicht:
läuft aus am