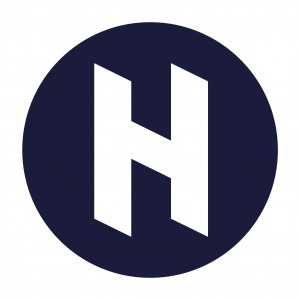 Public Relations Manager I International Focus
hypr ist eine Agentur für digitale Unternehmenskommunikation und berät Partner:innen appinio, Etribes oder Viessmann. Wir wollen die Welt gestalten, indem wir Innovationen fördern und Visionär*innen eine Stimme geben. Wir brauchen deshalb den direkten Austausch mit Gründer*innen und Geschäftsführer*innen. Denn es sind eben genau diese Menschen, die das Neue treiben und die Vision ihres Unternehmens am besten kennen. Haben wir einen direkten Austausch mit ihnen, funktionieren wir am besten.
https://www.hypr.agency
---
Since our founding four years ago, we have worked with some of the most ambitious companies and entrepreneurs to come out of Germany. These are leaders who want to change the world with their products and services. We are looking for an expert to tell their stories internationally - with a focus on US and UK media. 
Do you want to make a dent in the universe?
Then you belong with us. We want to shape the world by promoting innovation and giving visionaries a voice. We work with some of the most ambitious companies and entrepreneurs such as Applike, Etribes, better ventures, Spryker, Maschinenraum or Merantix. We are a PR agency, but we don't like this term because we aren't like any other agency you have worked with before. Why?
We call our customers partners, because we are not only a service provider. We work together with our partners, and consult them in not just their business, but also their personal development. We don't shy away from the uncomfortable truth if we believe it moves them forward.  
We do not only offer our advice as part of the agreement - we also deliver it when we have not been asked for it. If we see products that we think are "wrong", immature, or ineffective, we say so.
We're getting paid, yes. But: We don't upsell. 
We do not create complicated and time-consuming reports. We prefer to invest our time in making our partners successful through communication.
We are believers. Ultimately, this also means that we don't do anything that we don't believe in.
We are always punctual, committed and reliable.
We don't say "yes" when we mean "no". We continuously give constructive feedback because we are convinced that improvement and constant questioning of the status quo are the basis of all innovations.
Anyone who works for hypr must be prepared to constantly question themselves, their way of working and always be open to learning. 
Sounds interesting? Then let's see if the "hard skills'' also apply to you.
You have at least 3-5 years of experience in international PR or journalism
You have a deep understanding of the relevant media set and a broad and active network with international editors across all key English speaking media (US and UK) with a focus on Tech, Business, Digital Economy.
For you, digital communication is not just a buzzword. Your work goes beyond traditional press relations, and you are familiar with the likes of Twitter, LinkedIn, Instagram and YouTube.
You can and would like to work independently, are ambitious and are driven to go beyond what is expected of you. 
You are enthusiastic about and familiar with digital business models. 
You are enthusiastic about sharing your knowledge and enabling others. Why? Creating impact across the whole team is in our DNA.  
You love good stories, and love even more to tell them through great writing. 
Native-level English speaker, other languages a plus
For the right candidate, this role will go beyond telling our partners' stories internationally. Depending on experience, there is the opportunity to influence the future of international communication from hypr strategically - from development through to delivery. 
Wondering what we can offer you? Quite a lot.
You can design! We believe that the classic PR agency is dead - that's why we want to do it differently.
You can work independently and are driven to create impact. We are still a fairly small team, but we already have a considerable number of partners. Each of our partners expects proactive input from us.
We are a remote agency, and as such offer you the opportunity to design your work location flexibly, as long as you don't lose sight of your goal, the satisfaction of the partner. In addition to the head office in Berlin and a hub in Hamburg, team members are currently based in Munich, Wiesbaden and Sweden. 
You can develop yourself! Apart from the normal "learning-by-doing", we offer you the opportunity to complete coaching and further training courses and to take part in conferences and events.
Our team is our biggest asset. Hypr attention officers have extensive experience from companies such as Tesla, Google, H&M, Zalando, BCG Digital Ventures, E-Plus and Glossybox. 
You won't get bored! Always stuck with the same account in the automotive industry for years on end? That won't happen with us. Our partners come from a wide variety of industries and are spread across Germany (and beyond). We work in a way that you get to know a wide variety of topics and people.
---
Interested? Then write to us: emma@hypr.agency.
veröffentlicht:
läuft aus am