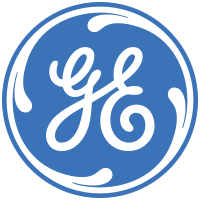 Senior Communications Manager DACH (f/m)
Role Summary:The Senior Communications Manager DACH f/m oversees, develops & implements an ongoing and integrated communications strategy for GE Healthcare in DACH (Germany, Austria, Switzerland). The role is an senior individual contributor role without direct people leadership responsibility but an important strategic impact and reports to the Europe Communications Director.
Essential Responsibilities:In this key role you will inspire and create impact through:
Strategic counseling:You will serve as the communications adviser to the DACH leadership team, navigating complexity and ambiguity. You will provide guidance on complex, sensitive and business and/or reputation critical priorities. You will coach and further develop the communications competencies of the DACH leadership team. In all that you do you will work across the matrix and with multiple stakeholders (Sales, Marketing, HR, Legal, etc.) to maximize communications' impact, both internally and externally
Message development: You will own and update the GE Healthcare overall strategic positioning and messaging in DACH, working with the commercial teams and aligning with central communications team to ensure a pipeline of proof points and customer impact stories that demonstrate how GE Healthcare is helping customers to improve health outcomes
Public affairs: You will develop a relevant positioning / messaging, CEO speeches and talking points, speaker briefing materials for panel discussions and also provide executive support for media interviews
Media relations: Based on your good understanding of the media landscape in DACH you will develop solid media relationships to tell our story, reach external target audiences and support local and regional commercial efforts
Social media: You will own the content strategy and development for social media in order to engage audiences with news and vision on emerging health trends and to demonstrate the value and impact of GE Healthcare's innovation
Crisis and issues management: You will lead the communication in case of any issues and crisis to maintain and protect GE Healthcare's reputation working closely with relevant internal stakeholders.
The role would also include collaborating on pan-European and global communications projects as appropriate.
Qualifications/Requirements:
You have a Bachelor's degree from a University, ideally, but not exclusively in Communications, Public Relations, or a related field combined with a significant professional experience in Communications
Based on your excellent oral and written communications skills in German and English you bring strong writing and storytelling skills, in print, digital and social media
Desired Characteristics:
You are able to clearly communicate complex information in an easy-to-understand manner; you furthermore deliver key messages effectively both verbally and in writing
You cope well with working on multiple tasks, sometimes with conflicting deadlines and under pressure
You bring a demonstrable ability to develop strategic communications plans, advise senior leaders on communications strategy, but also the ability to deliver at the tactical in tactical communications
You thrive for understanding customer needs, marketplace dynamics, industry trends and the competitive landscape in the industry/function while considering the external impact of business activities and decisions on the external environment
You are a mature and energetic team player (f/m) who is fun to work with
About Us:
GE Healthcare providestransformational medical technologies and services to meet the demand forincreased access, enhanced quality and more affordable healthcare around theworld. GE works on things that matter -great people and technologies taking on tough challenges. From medical imaging,software & IT, patient monitoring and diagnostics to drug discovery,biopharmaceutical manufacturing technologies and performance improvementsolutions, GE Healthcare helps medical professionals deliver great healthcareto their patients.
---
veröffentlicht:
läuft aus am