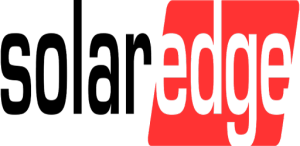 SolarEdge Technologies GmbH
Marketing Manager (m/f/d), Germany
SolarEdge is a global leader in smart energy technology. We believe that continuous improvement in the way we produce and consume energy will lead to a better future for all of us. By combining engineering excellence with a relentless focus on innovation, SolarEdge drives progress by creating the smart energy solutions that power our future. Continuing to advance smart energy, SolarEdge addresses a broad range of energy market segments through its PV, storage, EV charging, batteries, UPS, and grid services solutions.
---
Job Summary
As a Marketing Manager, you will support the execution of the marketing strategy in Germany and work closely with many marketing colleagues and various departments within the company to ensure success.
You will report directly to the Senior Marketing Manager for Germany and you are based in Munich, Germany. You will be primarily office based but expected to travel from time to time within the region to meet customers and attend events.
What you will be doing
Execute the marketing strategy for both protecting and growing market share in the residential PV sector in Germany according to the needs of the market, comprising both installers (B2B, push), and prosumers (B2B2C with the installers, and B2C direct, pull) Map the (online) customer journey for different personas at different stages and needs in the PV-system life-cycle Develop a deep understanding of the SolarEdge Home value proposition specific to Germany and manage an always-on, continually developing campaign. Develop locally relevant content together with our content writers, such as articles, newsletters, online product content, case studies, success stories, video testimonials, etc. Create, lead and adjust ongoing online marketing campaigns to increase brand awareness, lead generation, and conversion Organize and manage customer events, including exhibitions & conferences and – in close collaboration with the Technical Marketing department - customer training programs and webinars Work closely with sales to align on installers needs for joint B2B2C marketing materials and campaigns and continuous optimization of their toolbox Support public relations activities together with our PR agencies to maximize exposure Being a proud Ambassador of the SolarEdge brand, giving a good impression during all customer-facing interactions
Requirements
Languages: Native German speaker and fluent in English.
Education: University degree and a passion for Marketing is a must. No subject type is essential but Marketing, Business Admin, Creative Arts, Technical Design, and Engineering disciplines would be considered favorably.
Experience: 1 year minimum in Marketing, including digital marketing and events management.
You will be capable of demonstrating the following soft skills and attributes

Ability to think strategically and creatively
Exemplary clear communication skills, both written and verbal
Meticulous planning and organization skills
Highly reliable, doing what you say you will do, always meeting deadlines 
Ability to multi-task, stay calm under pressure and retain cross-group collaborations
Perceptive, empathetic team player with a strong desire to empower others
Solid analytical skills with consistent attention to detail and also good with numbers
Benefits
A chance to play an important role in the evolution and growth of SolarEdge
Work in a multilingual international team
An independent, challenging as well as diversified job
A high degree of responsibility and independent work
Appropriate payment and good social benefits
A highly motivated team
Home office is possible
---
Please send us your application documents including your earliest possible starting date by e-mail to:
SolarEdge Technologies GmbH, Werner-Eckert-Str. 6, 81829 München 
veröffentlicht:
läuft aus am