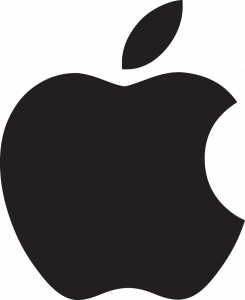 Imagine what you could do here. At Apple, new ideas have a way of becoming extraordinary products, services, and customer experiences very quickly. You bring passion and dedication to your job and there's no telling what you could accomplish.

Apple's worldwide communications team informs the world about the Company, our innovative products and services, and the values that drive our company. The team includes professionals with backgrounds in public relations strategy, journalism, buzz marketing and event production. We're looking for innovating, collaborative professionals from a variety of creative fields. If that's you, then your next home may be here. Come and do the best and most exciting work of your career at Apple.

We are currently seeking a PR Manager to lead communications across Germany, Switzerland and Austria (DACH). We are looking for a strategic and experienced PR leader who can build and pitch stories around Apple's innovation, business, values, products and services through the media. You will have strong experience in the tech and/or consumer categories, are results-driven and have an aptitude to bring creative ideas from strategy through execution. Does this sound like you

The remit covers all of Apple's business; helping launch and create demand for our product and services through editorial coverage, as well as drive a deeper understanding of Apple's values amongst German, Swiss and Austrian media.

You will work strategically across all product and corporate areas to build and expand Apple's presence with both traditional business media, consumer media, social media and influencers.

You will have autonomy in the DACH region whilst working in very close co-operation with the European team in London and with peers in other countries. Providing leadership and direction to 3rd party agencies who deliver across the region is expected.
---
Key Qualifications
As a leader, you have strong people management and influencing skills.
A strategic thinker, you are well versed in knitting together a multitude of stories and opportunities to produce a coherent narrative in the media.
You have excellent written and verbal communications skills and detailed project management skills.
You have considerable experience in media relations preferably working for a global consumer brand.
A strong network of high level media contacts.
Experience of working in crisis communications.
You are a self-starter who is dedicated, demonstrates creative and critical thinking abilities, and can confidently provide strategic points-of-view to team leads.
You are highly motivated and passionate about Apple.
You have highly developed organisational skills and attention to detail.
Fluency in English.
Description
Develop and implement strategic plans that support Apple's overall business priorities, with Germany as your priority market.
Responsible for actively handling media activities in the region to support and drive understanding of Apple's values and product offerings.
Drive and lead media activity in Austria and Switzerland.
Build and manage relationships with key national and regional business, political and consumer media.
Identify and call out potential public issues that may impact the organisation as well as diffuse rumours and resolve conflicting messages.
Managing 3rd party agencies.
Create new relationships in consumer media, and amongst social influencers.
Work collaboratively with the wider management team in Germany, Europe and worldwide to deliver work consistent with regional or global priorities.
Provide timely reporting on all aspects of the role and manage overall budget.
Travel within the DACH region, as well as to London and USA is a necessity.
Education & Experience
Bachelor's degree/University education preferred.
Extensive experience within Germany of the media landscape.
Experience of working with board level management.
Successful management of teams.
Proven track record of results within Germany on brand building, issue management and product comms.
---
veröffentlicht:
läuft aus am