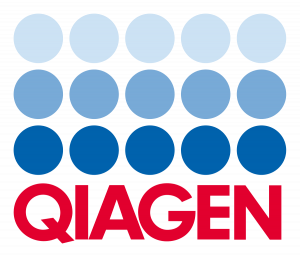 Senior Manager Corporate Social & Brand Communications (m/f/d)
Overview
At the heart of QIAGEN's business is a vision to make improvements in life possible.

We are on an exciting mission to make a real difference in science and healthcare. We are still the entrepreneurial company we started out as and have today achieved a size where we can bring our full power to many initiatives and to our presence across the globe. 
Our most valuable asset are our employees – more than 5000 in over 35 locations around the world. Our ambition is to ensure we have outstanding and passionate people working in the best teams and we are constantly looking for new talent to join us.  
There are few players who have shaped the world of modern science and healthcare as much as QIAGEN, and we have only just started.
If you are looking to advance your career, are seeking new challenges and opportunities, enjoy working in dynamic and international, diverse teams and want to make a real impact on people's lives, then QIAGEN is where you need to be.

Join us. At QIAGEN, you make a difference every day.
---
Senior Manager Corporate Social & Brand Communications (m/f/d)
JOB ID: EMEA01531
LOCATION: Hilden (near Duesseldorf)
DEPARTMENT: Corporate Communications / PR
EMPLOYMENT TYPE: Regular Full-Time
Position Description
Manage QIAGEN corporate social media channels
Develop and execute multichannel campaigns to strengthen QIAGEN brand awareness and business initiatives
Consult and support business areas in social media and overall marketing campaigns across entire customer journey
Assess and report campaign results, monitor channel operations in compliance with social media policy, branding guidelines and content strategy
Drive content synergies and campaign experiences across the company
Position Requirements
Bachelor's or Master's Degree in marketing, communications or related field of study
Multiple years of experience in social media, marketing and / or brand communications (agency or corporate)
Deep strategic understanding of customer experience models
Excellent skills in managing projects, media budgets and agencies
Proven expertise in running impactful social media or brand awareness campaigns and in operating related tools and services (dashboards, monitoring, ads managers)
Personal Requirements
Strategic marketeer with data-driven, digital mindset
Strong communication and interpersonal skills to lead and influence communication stakeholders
Self-organized and ability to work across time zones and functional areas in international teams
High level of reliability and accountability, ability to translate complex topics into engaging content
Affinity for life sciences and technology industries
What we offer
At the heart of QIAGEN are our people who drive our success. We act with passion, always challenging the status quo to drive innovation and continuous improvement. We inspire with our leadership and make an impact with our actions. We create a collaborative, safe and engaging workplace which forms the basis for high performing individuals and teams. We drive accountability and entrepreneurial decision-making and want you to excel your growth and shape the future of QIAGEN.

QIAGEN is committed to creating a diverse environment and is proud to be an equal opportunity employer. All qualified applicants will receive consideration for employment without regard to race, color, sex, age, national origin, religion, sexual orientation, gender identity, status as a veteran, or disability.
---
veröffentlicht:
läuft aus am